Services & Expertise
At Semperit, providing excellent customer service is our top priority. That's why we always provide high-quality service, from our first conversation with the customer to the delivery of a fully customized package. We are always there for our customers, providing advice and support and sharing our comprehensive know-how.
Customer requirements can place high demands on the product manufacturer in terms of material, shape and aesthetics. To fulfill these special requirements, we work together to develop product solutions for seals and optimize production processes. We pass on our decades of production know-how in the area of product quality and safety to the manufacturers of the end products.
We have highly qualified teams and our own research and development, and testing centers to meet the requirements of our customers.
Using state-of-the-art compounds and cutting edge extrusion technology, our in-house manufacturing facilities create customized premium quality products that are designed to function optimally in everyday scenarios.
We are happy to help our customers find solutions tailored to their requirements.

Tailored solutions
As one of the most important European sealing specialists for construction elements as well as industry, we develop more than 20,000 geometries for our customers individually tailored to their needs for different areas of application. Whether gaskets for windows, gaskets for doors, facade gaskets, glazing gaskets, pipe insulation, sponge rubber gaskets, EPDM gaskets or many more - our custom-made Semperit gaskets provide durable protection and optimum sealing for every end product. Both our decades of experience and the use of state-of-the-art technologies ensure that every customer receives the product optimally tailored to their needs.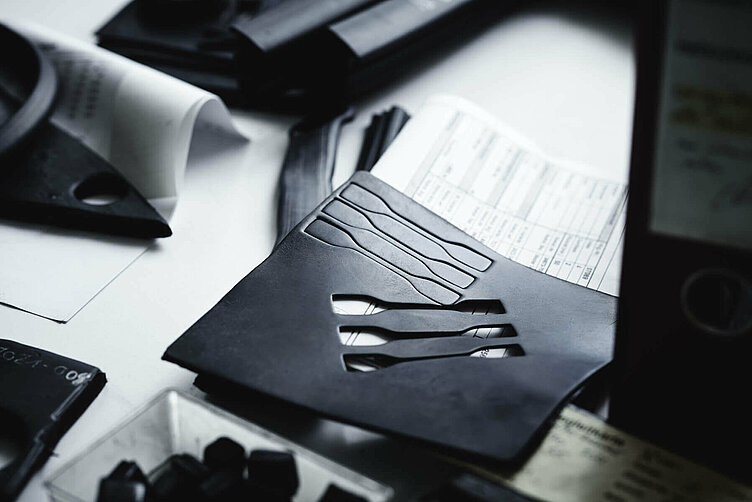 Design
We are pleased to offer customers the benefits of our extensive know-how. Our in-house materials research, laboratory, and certification and testing facilities enable us to develop the right and practical solution for almost any problem. We use our decades of experience and application documentation to help our customers improve their processes.
You too can benefit from our extensive experience and innovative strength in many different application scenarios. Our gasket and seals design:
Fulfills the highest standards for smoke and fire resistance.
Offers excellent durability, elasticity and superior performance in over 100,000 hours of continuous use.
Provides fail-safe sealing, which are impermeable to wind, driving rain and condensation.
In addition, the optimal insulating properties of the materials used in our sealing solutions guarantee a sustainable reduction in heating costs and contribute to a good carbon footprint.
Development
Our in-house Finite Element ("FE") method allows us to meet the high standards of our customers as well as the dynamic regulatory environment we operate in when developing and designing sealing profiles. The FE method allows us to respond quickly and flexibly in a cost-effective manner while ensuring that our products maintain the highest level of quality.
Continual FE improvements
We continuously strive to improve the properties of our components. Surface finishes are optimized through systematically analyzing the production process chain, performing FE simulations while factoring in material deformations. New components and process chain improvements are developed using the output of the FE simulation model. Allowing us to quickly produce prototypes for customers who have complex seal geometry requirements while saving costs through eliminating the need for building a model tool. To ensure the highest quality standards, we at Semperit ensure that all initial sealing profiles are tested in-house before being approved for mass production.
Flexibility and cost effectiveness
Technology, research and development go hand in hand at Semperit, allowing us to offer special compounds on request:
High-strength compounds
Fireproof compounds
Cellular and non-cellular compounds
For the benefit of our customers, we are committed to continually improving the mechanical production process with optimized material and geometric quality.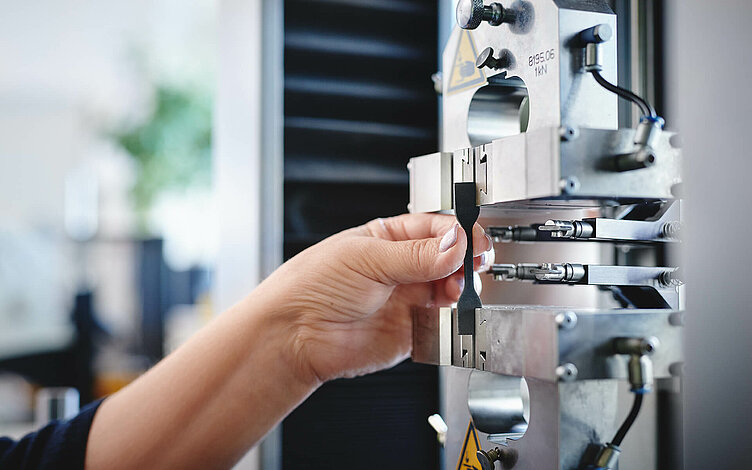 Quality Management
The optimal functionality of a seal can be decided by as little as a tenth of a millimeter. Our factory is equipped with fully automated state-of-the-art online measuring devices that guarantees reliable monitoring of dimensions.
This ensure our products are of consistently high production quality in accordance with DIN 7863, DIN EN 12365 and GOST certification.
Packaging and Logistics Service
As the manufacturer, we coordinate the packaging, delivery and storage of our sealing profiles in line with our customers' production process. We offer a variety of packaging types and batch sizes, including our own special coil or spindle packaging, which allows for quick changing of profile packaging at the machine, profile combinations on strands, special cardboard and plastic packaging and disposable packaging.
We support just-in-time processes and coordinate production capacities with optimized storage solutions.
To the main navigation