References
Success stories and case studies
We have been involved in many major construction projects, such as the new Apple Campus in California, the Elbe Philharmonic Concert Hall in Hamburg, and other historic and architecturally striking buildings. Our success stories set us apart because they show what we at Semperit are capable of.
Apple Campus in Cupertino, California
We were commissioned by a well-known facade construction company to supply sealing elements for this major project. In order to meet the customer's requirements for this extraordinary project, we developed our own in-house production and vulcanization processes. The sealing materials used in the campus facade were made of various compounds, both standard compounds and special silicone-compatible EPDM compounds. These are not only a very suitable alternative to the usual silicone but are also very cost-effective. The project lasted 12 months from start to finish. Developing solutions for the tight tolerance limits within the profile geometries and the difficult logistics were challenges we were only too happy to manage.
Project Details
26 new extrusion tools
Special EPDM compounds
12-month project duration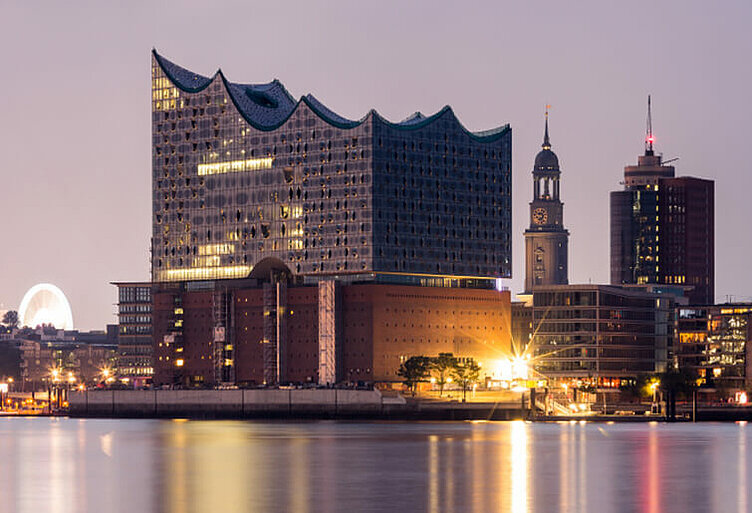 Elbe Philharmonic Concert Hall in Hamburg, Germany
The impressive and architecturally unique Elbe Philharmonic Concert Hall is built on top of an old warehouse in Hamburg's historic harbor area. Our company played a key role in the success of this project by ensuring that we consistently met the high standards our customers expect of us. It was an extremely challenging task to create suitable gaskets for the 1,000 plus curved glass panes that were fitted onto the building's facades. Special silicone-compatible EPDM compounds were used for the project and ten different extrusion tools were made for the sealing profiles. The project also required the production of thousands of corner frames with three different corner shapes. These corner frames and all the gaskets used for the project were extremely complex.
Project Details
Special EPDM compound
10 extrusion tools
Thousands of corners
Molds produced
Leadenhall Building in London, UK
The Leadenhall Building in the heart of London is a 225-meter-high residential and office building with 45 floors. We supplied the gaskets for this project to a major German facade builder. The gaskets were incorporated into the facade elements in Germany and then transported to London, where they were assembled to create the facade. This process required 25 different profile geometries. The main challenge in this project was the fact that we sometimes needed to produce quite small quantities using a range of individual tools. This meant that support rigs were often required during production.
Project Details
25 profile geometries
Numerous rig procedures
A large number of tools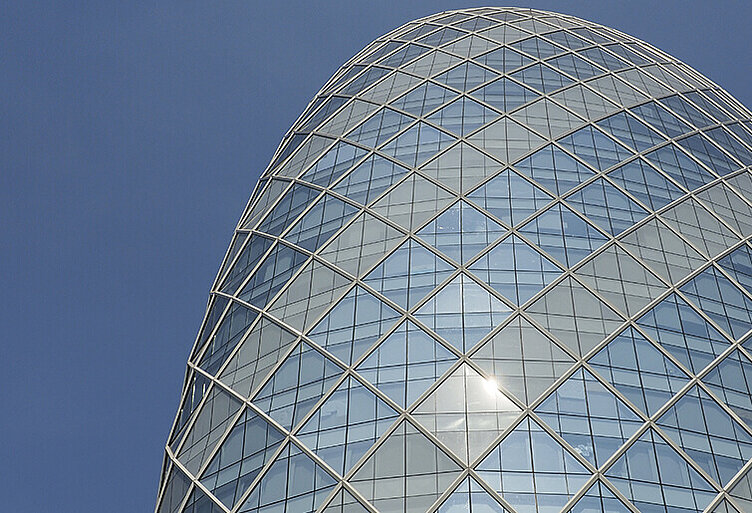 Pearl Tower in Bangkok, Thailand
The Pearl Tower features an outstanding oval pearl design, making it one of Bangkok's key landmarks The guiding principle during the design and construction of the building was the reduction of energy requirements, resulting in energy consumption that is 18% lower than that of comparable high-rise buildings. No effort was spared in the construction of the facade when it came to improving its design and energy efficiency, which meant that the requirements in terms of geometry and the quality of the seals were extremely exacting. We supplied the facade seals for this very prestigious building. Fourteen different profile geometries were used on this project. The project presented special challenges in the areas of logistics and finance.
Project Details
Construction period: 2015 – 2017
Focus on energy efficiency
14 profile geometries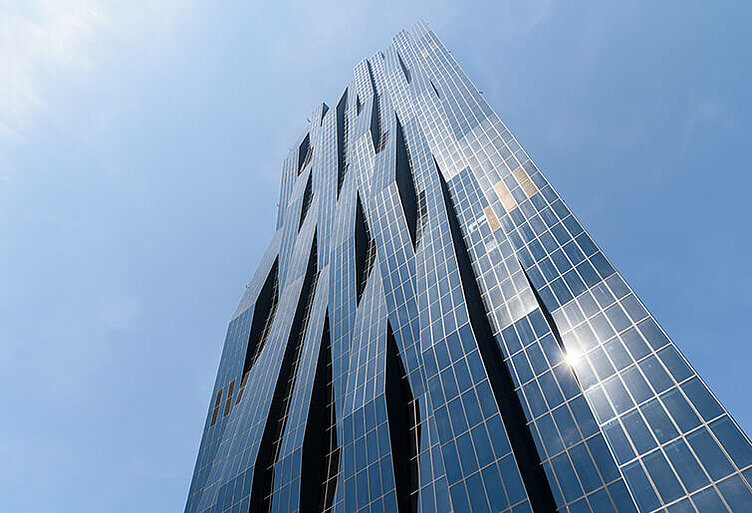 DC Tower 1 in Vienna, Austria
With a height of 250 meters to the top of the antenna spire, DC Tower 1 in Vienna became Austria's tallest building when it was completed in 2013. Its unique shape makes DC Tower 1 a prominent landmark in Vienna. The tower is extremely impressive both in terms of looks and its construction. As one of the first Austrian high-rise buildings, the DC Tower was built and equipped for Green Building Certification in accordance with EU standards and the US LEED system. The building's movement and the solar heating of the facade up to 80 °C place highly specific requirements on the materials used. By meeting the specific challenges of this project, our high-quality gaskets made a decisive contribution to its success.
DC Tower 2 is currently in the planning phase, and, together with DC Tower 1, will form the gateway to the city. This tower will also need to be equipped with Semperit profiles.
Project Details
Construction period: 2010 – 2013
Architect: Dominique Perrault
Tower 2: in planning phase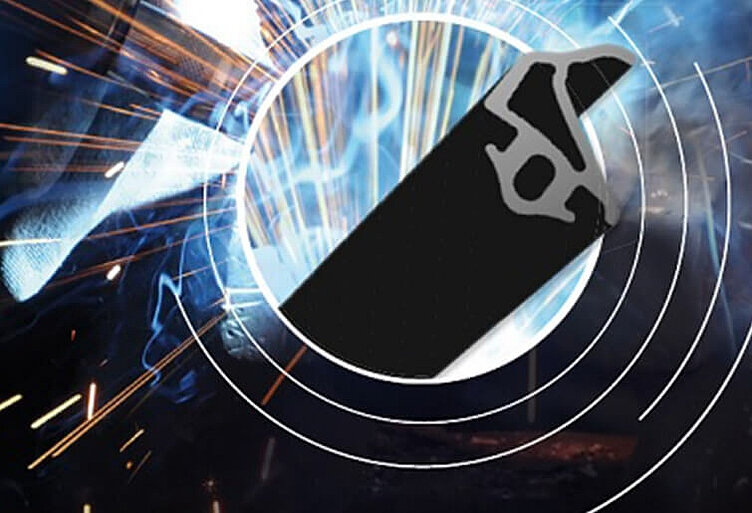 Weldable EPDM gaskets
In 2016, we were proud to launch the world's first weldable EPDM gasket at the Fensterbau Frontale trade fair in Nuremberg. The gasket, which was developed as part of a long-term joint project with system solution provider Schüco, has now been introduced to the market and has proven its effectiveness many times over in practical applications. EPDM rubber gaskets are highly resilient and offer long-term impermeability when used in window and facade construction. The fact that so many profile manufacturers and window makers choose this sealing technology speaks for its high quality.. We combine the benefits of two sealing technologies in one product and were able to demonstrate, contrary to the generally prevailing opinion, that EPDM gaskets can be welded.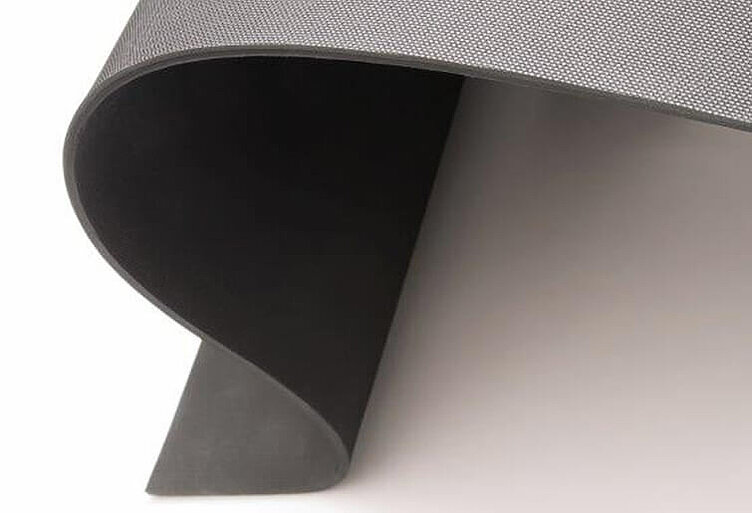 Green Evo Star
Our new environmentally friendly EPDM rubber sheeting – Green Evo Star – can reduce the carbon footprint in production by up to 35%. It has the same properties as conventional EPDM: extremely versatile and resistant to heat, weather, ozone and UV radiation. What's more, it consists of 70% bio-renewable material. Our Green Evo Star product complies with all relevant EU rules and regulations.
This makes our innovative, bio-renewable rubber compound ideal for companies that want to increase the sustainability of their end products. Green Evo Star can be used in many different industrial applications as well as in consumer products thanks to its skin-friendly properties.
Benefits
35% fewer CO2 emissions during production
Sustainability
Evo Star is made from bio-based EPDM
Heat, weather, ozone and UV resistant
To the main navigation